NOHON, this is a brand name of Chinese cable product company for supply Apple and Android charge and data cables. I found this little more expensive stuffs in Ali-Express by seraching durable iPhone cable.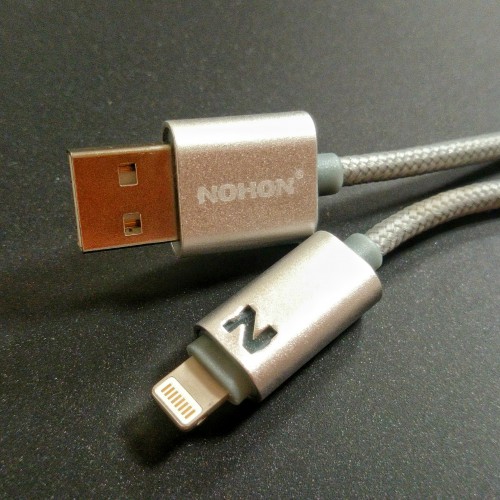 Most of cables from China, are far from durable in low cost as we know. But this cable has its own brand name and really more expensive than most of farbic coated cable shaped iPhone/iPad cables even certisfied MFi.
The reason has many differences from cheap, short lifed and slow charging cables like this.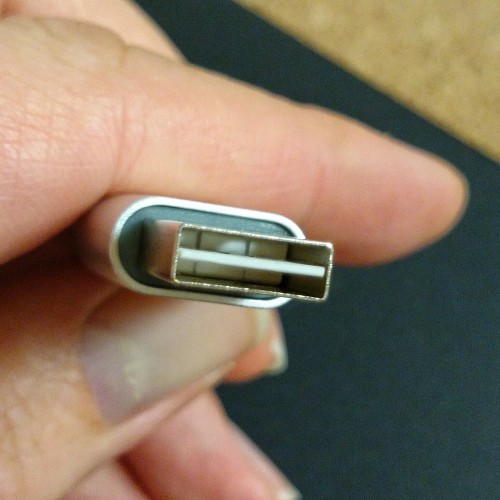 First, it has really unique USB-A port. It has double sided and I don't care where is upside and doesn't care how I need check wich side is correct to USB dock. Just I need know to this USB-A and I need put it into charging dock.
Second, kindly indicates my iPhone has been fully charged in different colors of LED light in side of Lightning.
You just put lightning port to iPhone/iPad and wait for its light turns to blue. It slowly blinks in red color while it going charge as below animated GIF.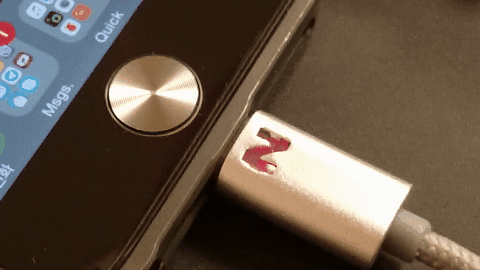 Cable is looks durable and well finished protecting parts like alumium shelters each lightning and USB-A ports. And comfort plugging idea is really brilliant like lightning port. I don't need check which side is up. Charging speed is as like original Apple cable. By current detector displays charging continues on about 5V 1A. It may support over 2A for iPhone6+ or iPads. (I don't have device to support over 1A)
Prices almost in 5 to 8 USD per one cable. Not much cheapper like almost hand-made not so durable cables. But you may forget "Oh, man, It's again. I need to change new one.".