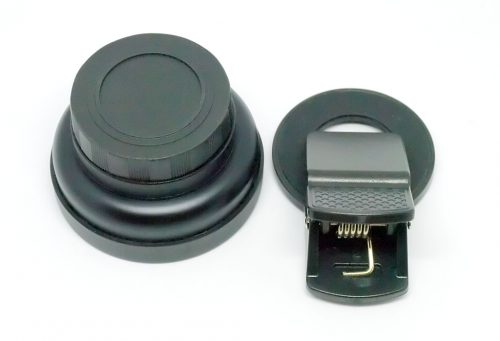 This 0.45x wide angle lens gadget came from Aliexpress, paid about 4 USD except shipping fee. Much bigger than I expected, and it's outter filter radial is 43mm. Yes, it's big lens gadget, so big. Each lens parts can be seperated as macro and 0.45x attachement concave glass. See below:
Appearance
It's size and weight may does matter for suitable photography, but this lens doesn't. Little bit large and heavy for single lens iPhones. And strongly recommended to do not wear thick protecting case. It's important to keep closer distance between each lenses.
Distortions
This gadget got hugh barrel distortion, really huge, but not much like fish-eye. Many chromatic aberrations at ouuter region of view, looks focus losed at finally. It feels like old school lomo, or instant film cameras.
Detailed crop of 0.45x AOV
Wide angle samples
Macro samples
Quality of macro lens is much better than 0.45x wide lens. Details looks nice even big distortions at outter side of view. This is a funny gadget to enjoying not built-in camera features. wider or closer.
Conclusion
The price, about 4 USD is good for enjoying funny pictures with family, friends or pets. It could be able to take pictures many people in a frame with smiling faces. Or recording life, Or recording videos – if don't considering detailed quality of every picture you taken.