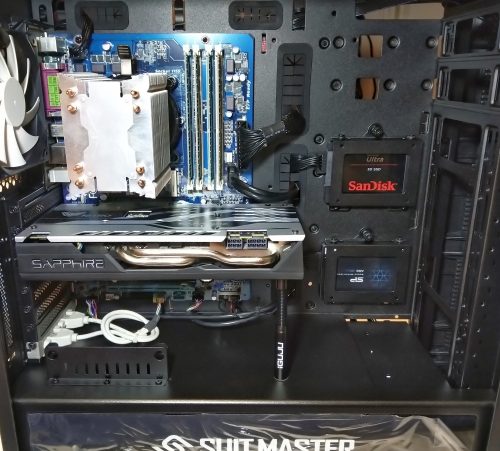 My economical-low-cost-very-old-10years desktop now wear new chasis with name of "Suit Master". Also new chasis is not paid much.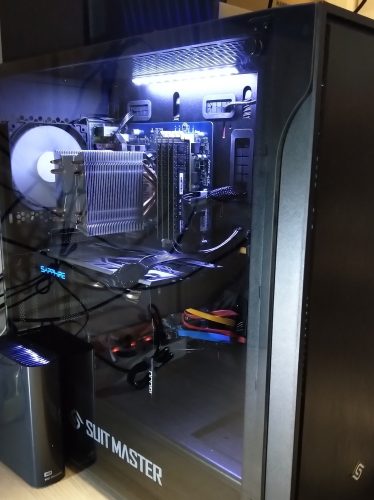 New chasis had too enough spaces for huge video devices as like ATi Rx580 but less mounting places for 3.5″ drives for only availed in 3 – hidden expending availed but actually impossible by power supply cables.
Some old 3.5″ HDD and 5.2″ DVD-RAM drive not able to mounted but we have USB3.0. Hope next upgrade  comes with new AMD threadripper with DDR4.