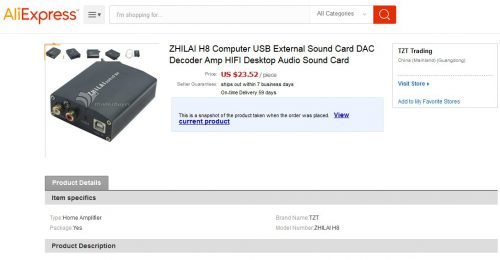 The name of "Zhilai" seems to a brand of manufacturing single audio devices in China, I could see many products in Aliexpress, Amazon and eBay.
So I have to decided have dangerous trip to Chinese den.
For 2 weeks for shipping days, and package was just simple: One USB DAC and USB cable with air protecting bag, whole thing was inside a paper box.
A short story
Actually some kinds as like these side – personal HiFi world – may seperated by which features more importants as my thought. In case of me, not cares out shape. Only importants are lower heating for metal chassis, and smooth volume knob, multiple line out for speaker and other devices, plus not for addtional power source runs only for USB bus power – because I like use self-amp powered speaker like one of old centry's relic Creative lab's Inspire 2.1 2400 model.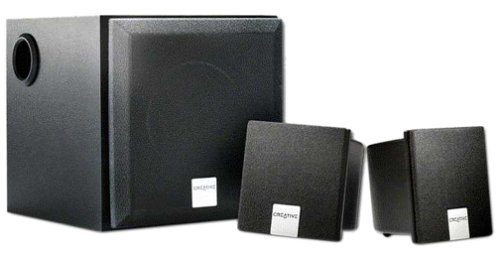 I was look for better than bundle audio on my old desktop mainboard, actually it has multiple channel outs but basically bad audio quality always gives me bad audio experience. Before buy this device, I used FiiO E07K and E01K DACs but I need more different experience. Then it eventually held on my hand.
Quality of shape
It was about 24 USD for this device.
Actually I didn't expect nice quality for out and inside, but it was better than my thought.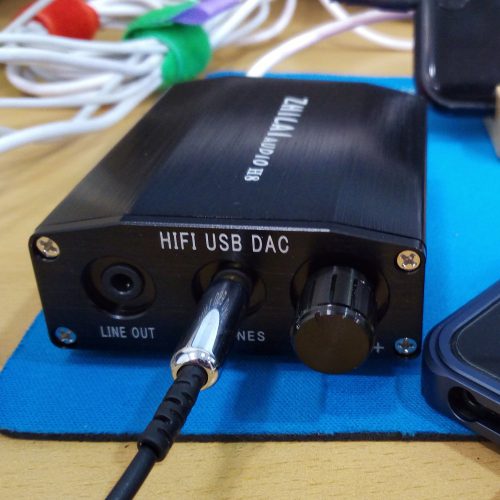 Anodized to black aluminium chassis well finished and assembled to each part. Size is actually smaller than my iPhone6s and bigger than FiiO E01K. Weight is little heavy so not moves easily. Smooth volume knob is excellent to me, I love this feeling while control volume !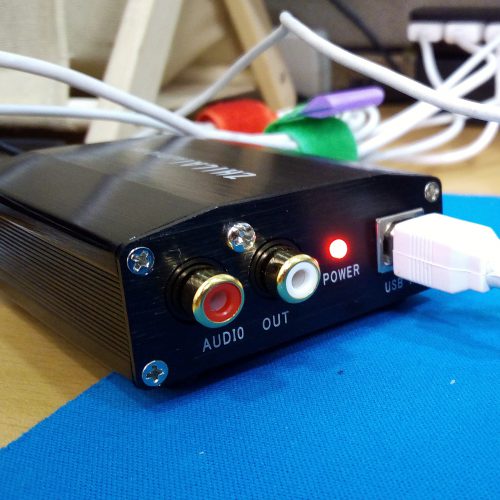 In back side, there's only traditional stereo RCA audio out for passive speaker and USB input with pwered LED. USB connector is very tight, so I don't worry it going to loose then makes bad connection while listening something.
It was really enough to powered output thru default RCA audio out and line out on front. Actually too powerful than I expected,maybe over 2V in maximum. So it was not possible to use with my old speaker friend, too big sound not I wanted, it was too loud forr me.
As USB device
Zhilai H8 detects as C-Media USB Headphone set in USB 1.1 speed. There's not much many features to be controlled by user.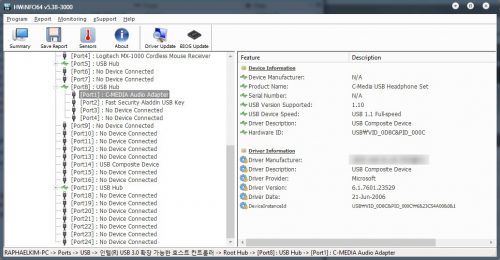 Ouput quality option only availed for two: 16bit 44KHz and 48KHz. 24bit detailed output not possible. And Windows cannot controls volume! If I have to adjust volume, it must be only possible on H8 volume knob or stop music from my desktop, or media player software down scaling.
Audio quality
It hears little bit colder than other DACs. But enough clear than my mainboard on chip audio outs. And plus, got more powerful out non-adjustable volume audio AMP.
Lacks
No audio gain level. Most of DAC minimal fuction to control gain level low and high, but H8 seems always highest. I thought it may need high resistant (about 1K ohm) cable to adjust line/audio out.
Non audio volume control thru Line/Audio out. May need own contolling audio level something.
Conclusion
It is just better way to hear more good audio experiece than mainboard bundle. And may considered it is not kind of soundcard, no 'line in' and 'mic' port. Just made for listening music (also possible to playing game, ha !) in lowest cost about 20 USD.
I just love it to listen my musics with some headphones like AKG K550. Love it!