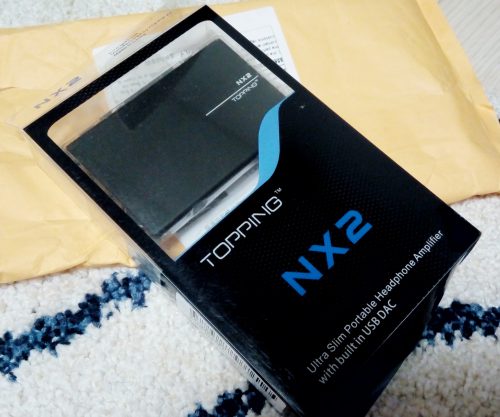 The brand name of "Topping" was not familiar for me, so I have to anguished buy it or not in about 100 times. Then I have to trip again, to mistic big land in Asia, yeah.
It took about a month while arrive package to me. Seller seems to really lazy in most of Chinese seller. Whatever it's bee past for me, tried to having experience of this small thinny device.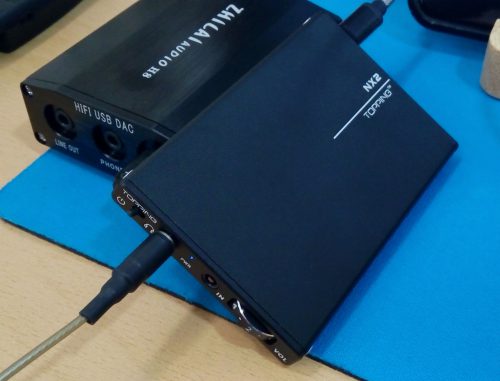 Features
TI PCM2704 (Blurr-Brown) Chipset.
1000mAh Li-Ion internal battery, charges at 5V 2A in maximum.
Maximum 100 hours running time.
Seperated input ports : Charge and USB/OTG in micro USB (it seems to revisioned)
Volume control wheel (not knob)
Slim height
It was hard to decide before buy this one because back pannel USB ports seems legacy USB port, and it makes many different kind of issues. But my latest version NX2 was improved as micro USB port.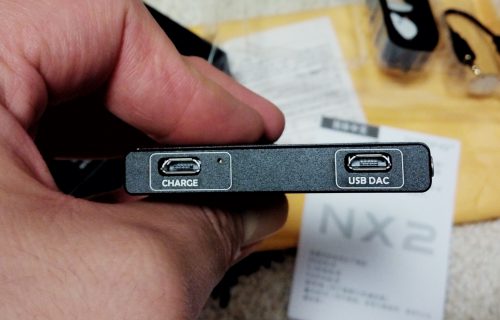 Both of these ports could be used in same time. NX2 automatically selecting which port be used in charge battery. USB DAC port means OTG for some Android phones. Not all devices was not worked with this DAC.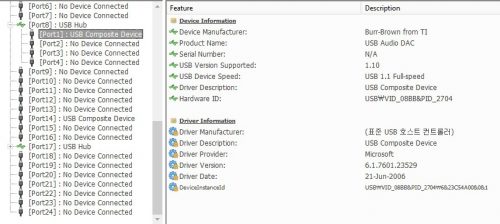 USB DAC works as USB 1.1 and output as maximum 16bit 48KHz (DVD quality in Windows) – Most of USB 1.1 device limited to bandwidth for 16bit 48KHz output. USB 2.0 handles SPD-IF for 24bit 96KHz.
It seems just an optional service function to enjoying music in anywhere even has no sound device in system or very noisy bad situation.
Sound quality
I have compared with FiiO E07K and Zhilai devices and it may not faired comparsion because it is not similar level of price and performance.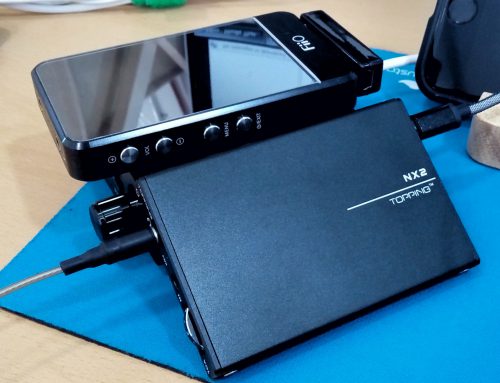 Topping NX2 has little bit cold sound in hearing with same IEM. I can not judge it is good or not, it was not better than FiiO E07K as both of DAC and AMP.
But as perfect portable AMP and DAC, maybe NX2 is the best among of mine, slim metal body is good to carry and volume wheel control gave to me more comfort experience.
Some missed features
Gain control
Bass control
Some features not able to find. NX2 has no gain control, fixed to high gain, and it may about 10~12 dB. And no bass equlizer, it means some high impedence headphone need more bass from ouput source with internal equalizer, but most of smartphone has this.
Compare with FiiO Q01, it is little bit more lower price, and more comfort to handle it, but not more nice audio quality. It is totally depends on price at audio quality, but I like to use NX2 than FiiO Q01 beacuase suitable combine with any smartphone by flat and slim shape. And Q01 volume knob make me sometimes to hurt my other devices in my carrying bag.
Topping NX2 is much comfort utility deivce for listening more powerful music from your any source even PC and laptop to smartphones. Recommend for HiFi beginer or lone music wolves.