My MacBook Pro Retina 2015 Early CTO was obtained Samsung manufactured SSD 1TB. And its life was ended about 2 or 3 years ago, by occurs many illogical errors. So I need to replace ruined Apple SSD to new one, but my MacBook Pro has old PCIe BUS type as 2.0 and 4x lanes meaning maximum 2GB/s.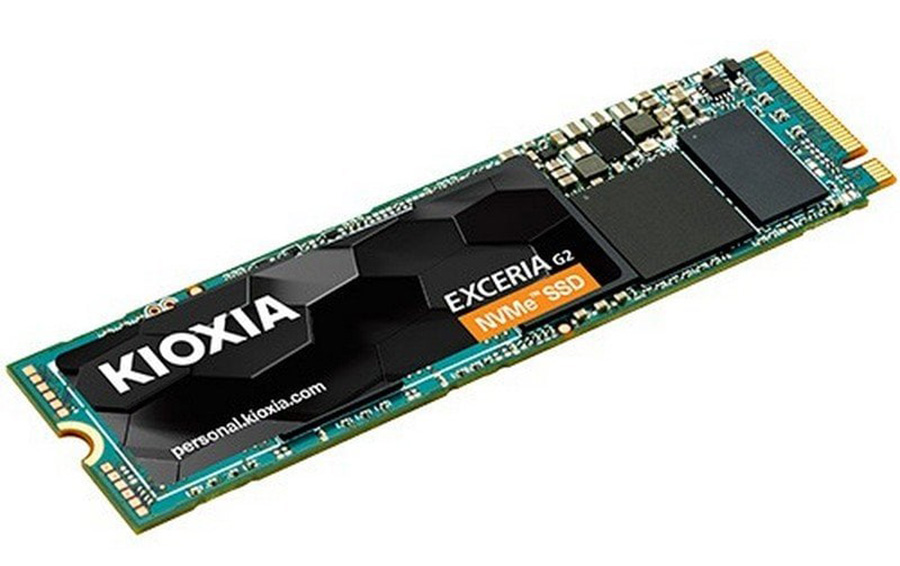 So my choice was Kioxia Exceria G2 PCIe 3.0 4x lanes but maximum write performance up to 1700MB/s as official advertisement. But we knows real life performance always half or little bit more faster than a half.
I did performance check for each 39% and 41% usages for a month after as different condition each 1GBx3 and 8GBx3.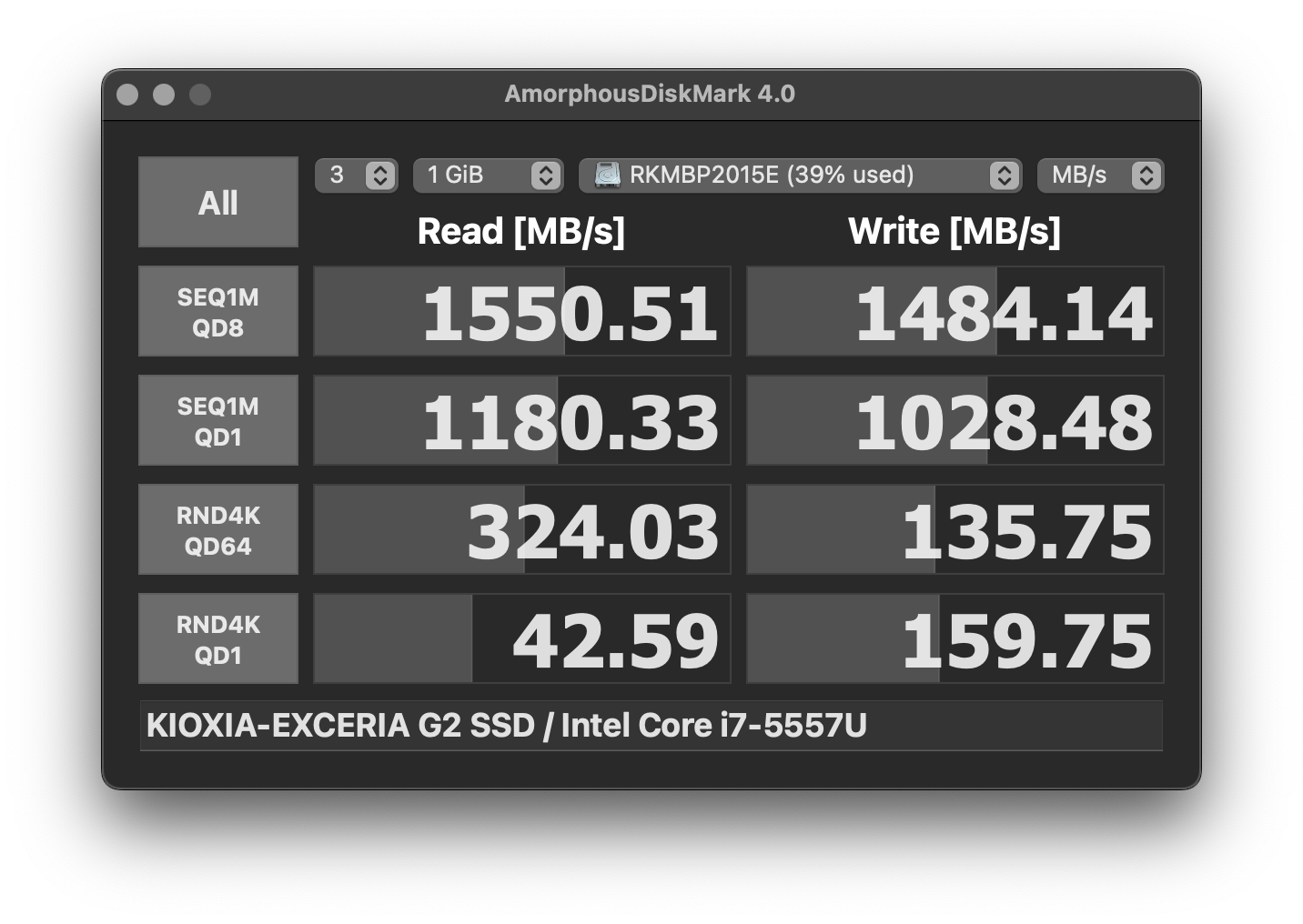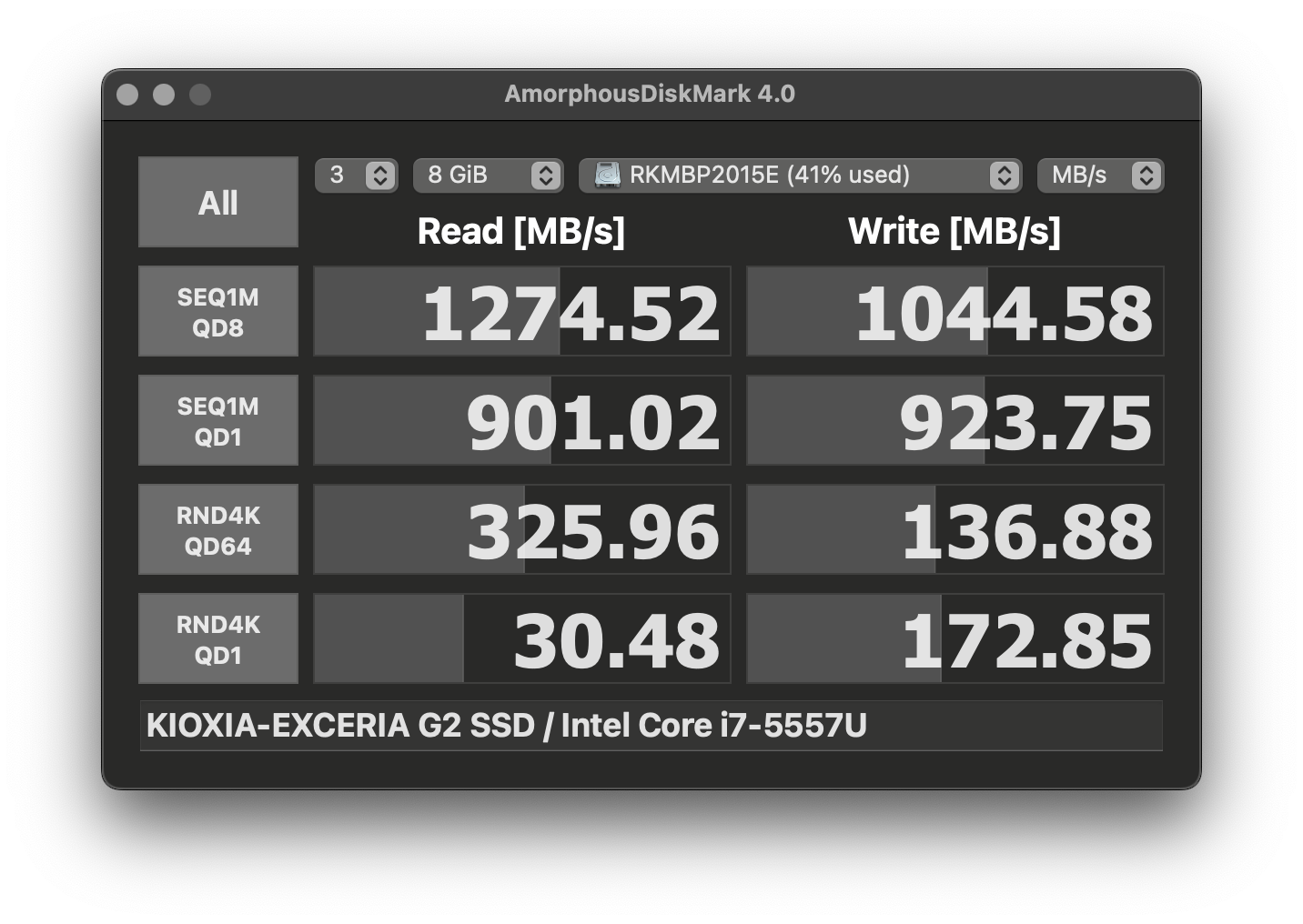 According to Kioxia's performance table its maximum write speed must be up to 1700MB/s but it's not really mean of real life performance as measured. 8GBx3 test actually 1GB/s as average recording, and reading speed is never up to 2100MB/s as their slogan.
Anyway, but each write and read IOPS not bad, writing average 130MB/s or faster, and reading up to always 300MB/s or better. And Important one thing, I paid only less 90 USD except NVMe adaptor , instead of minimal 999 USD from Apple service charge – They were announced their high technology service required minimum 999 USD in Apple store in Garosup-Gil, Gang-Nam of Seoul, South Korea. How amazing price ?
Kioxia NVMe SSD is not so great, maybe slower than modern similar priced SSDs. But it has a DRAM for caching internal allocation map, and it means better performance at random access. Even slow speed is not important on PCIe 2.0 4x lanes because maximum speed only accepted for 2GB/s.
Little bit hotter than bundle Apple SSD (Samsung) but more small, more safer than old Samsung's remained so-expensive SSD. Even more economics ! Plus, may 0.5mm thickness thermal silicon based pad improve to transfer NVMe controller thermal to MacBook's bottom hull. If you don't pay more for your old friend ? It may enough for replace bundle SSD for great value.
Guaranteed to install and boot up as well up to MacOS 12 since Mojave. Just back up with Time machine for your old everything, then replace SSD, and Option+CMD+R with Power button may guide your new MacOS through internet connection, then Time machine restores everything as you got before – but some App icons may not perfectly placed as your memory remained.