Preview:
Here I bought a new SSD for my old laptop, Thinkpad E120 RZ2.

I need to wait for over a month to me, it was really long time for other sellers. There's nothing to sorry, or gift, no explain. Actually a seller who named "SOUPEI HOLDINGS CO LTD" is not a good experienced to me. Not recommend to buy anything to them.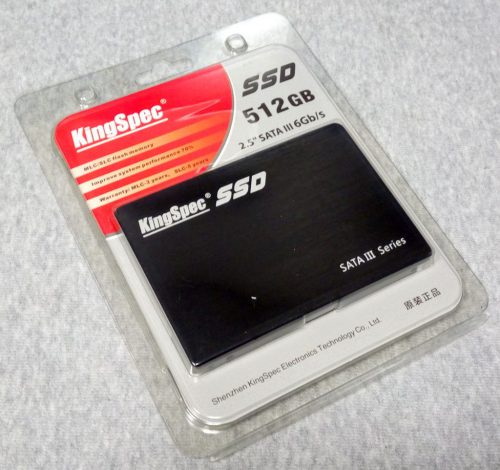 Luckily, the SSD itself, no problem in packaging. A thinny transparency plastic packed SSD with free 4 screw bolts in small vinyl pouch. There's just written it is SSD and for SATA3 6Gb/sec. Nothing to read for what to do it for replace from old, what I need to warning from. But I don't care about this if it works well.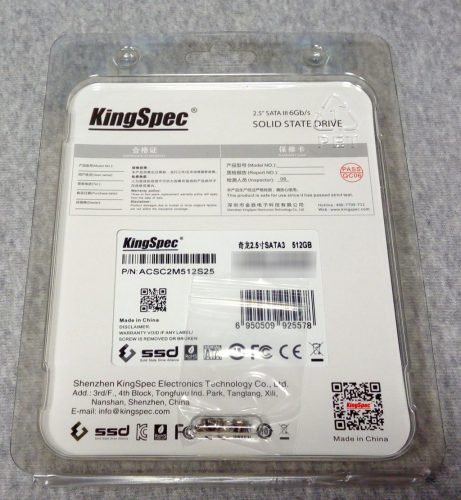 SSD totally covered with black anodized aluminium alloy as like other SSD from China. Actually it is better than KingDian as my past experience for few features: Well assembled with screw bolts, each assemble holes are kept standard.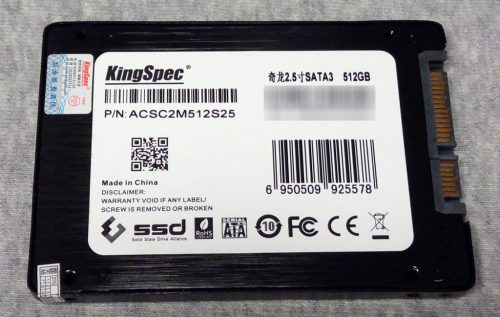 Main controller is SM2246XT. No DDR cached memory means shorter life time, less performance on writing than SM2246EN cached memory controller.
And two Micron manufactured MLC NAND flashes totally 256GB x 2 = 512GB.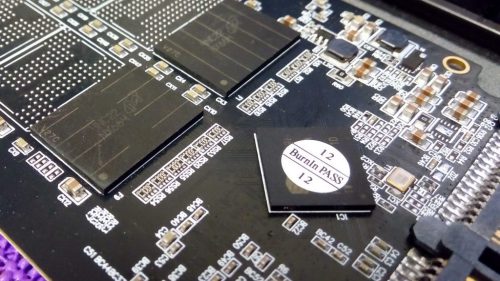 For expanding real life time to in normal usage, I put some thermal pads on each components as like below images.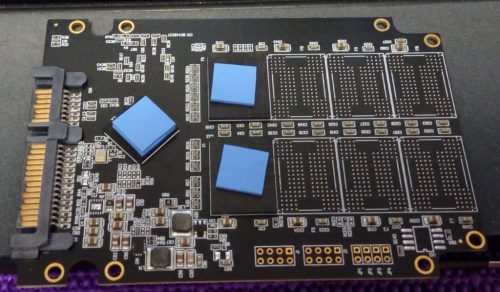 Before put this pads, I was need to remove paper sticker "Burn in PASS" for good cooling. Nothing either like pre-installed thermal methods.
Performance:
My primary system runs under Intel Core i5-3570 3.4GHz (turbo to 3.8GHz) and SATA3 AHCI mode with Windows 10 64bit on 16GB DDR3 memory. This SSD was scored on Crystal Diskmark 5.1.2 64bit as below image: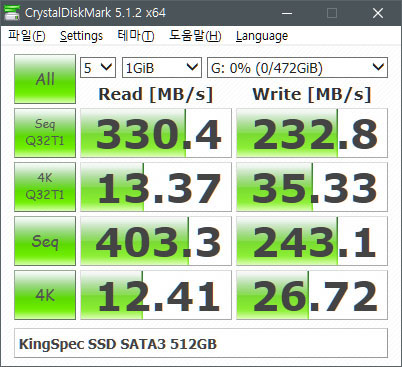 Writing speed is 232 to 243 MB/sec. in sequence. Just little bit faster than modern fastest USB 3.0 pen drives. Reading is 330 to 403 MB/sec. in sequence. And 4K writes is interesting for 26 to 32 MB/sec. It is better than reading? wow, something strange.
It seems just supports SATA3 interface, but made for old PCs to going maximum performance as like using SATA2 3Gbps interfaces. over 300MB/sec. reading is a bonus option for oldies.
Conclusion:
Official Kingspec seller sales this 512GB SSD to 98 USD in todays. What a nice price in losts a lot of features. If you want to invest in your old PC include laptop, maybe it is good choice for have experience of SSD power. It is much expensive than HDD capacty, but it never be compared with any HDDs in speed of reading and writing.
And remember, this SSD not warranties your important datas include any manufacturer as lik WD or Seagate. Plus, I don't hope after sales warranty in their promised term. If you buying this, just forgive for well managed after sales service. Just enjoy lowest price and good experience for miracle speed than your old HDD.