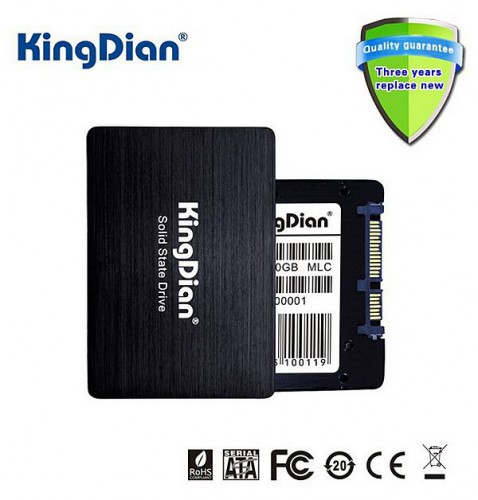 I have determinded to make a deal for dangerous adventure, buying SSD in Ali-Express. Totally paid 69.03 USD included delivery in Chinese registered air post to South Korea. I don't know name of KingDian, how they are known to market in SouthKorea. But I expect believe people's review.
Actually I will use this SSD for my old laptop for anti-shaking while using on my knee or in the car. I have an exprience using Sandisk mSATA SSD with converter before in a while. It really enough to using laptop as like iPad for no matter shaking it, or battery life.
But my laptop using low powered i3 version, Pentium whatever. It supports SATA 3 but it doesn't matter beacause processor speed is not enough handle BUS/IO speed of SSD. It just marks highest SSD functional speed, so I determinded change it for little lower speed model like this KingDian.
I am worry about fake capacity, but I like to believe previous bought user's review. Writing speed is almst 120GB/sec, that will be enough for my slow laptop, also 240GB with using external storage or, with paid google drive.
PLEASE, Don't disappoint me, Ali … and KingDian.