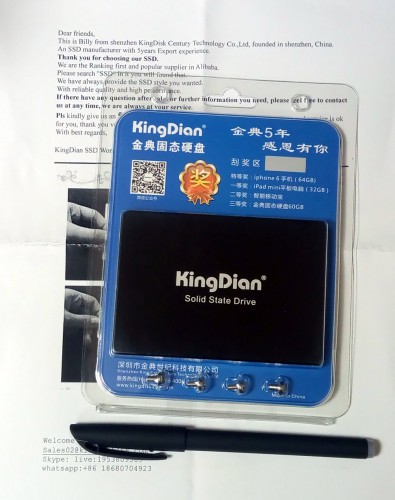 In long days after, it arrived at home for over 20 days from China. KingDian SSD seems like most of microSD package as simple transparency plastic bag with simple paper what written in could be not understand. There's a scratch seems for a prize, but I don't understand what written it in.
I did benchmark with CrystalBench5.x. Sandisk SSD was marked almost 500MB/sec for sequencial writing, but KingDian was not so.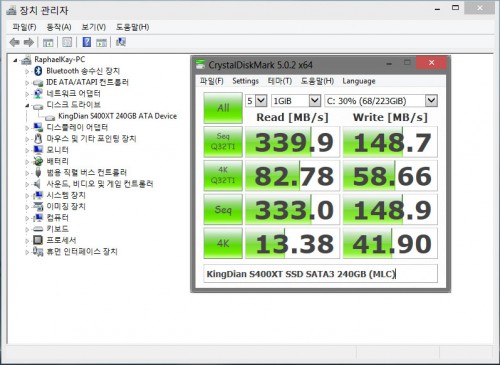 Writing speed is over 100MB/sec, but it is not like modern SSD speed in size of 240GB to 256GB models. Actually I couldn't check this SSD used MLC NAND flash. But speed of result may  on suspicion of TLC.
Whatever it is, price take over all negatives in under 70 USD if it is really used MLC. Capacity of 240GB seems to real. I write almost of this SSD for testing, and it was passed to OK. Actual feeling of performance is good. My laptop boots under 10 seconds in complete to show Windows7 login. Can't feels laggy, it is very comfort to use most of Win32 heavy programs even Libre Office. (I don't have M$ Office)
Not really recommend this SSD for your main desktop PC or laptop, but you could be adventure for old, or sub laptop for enhancing performance. It will be much better than any HDDs. It is really different world.