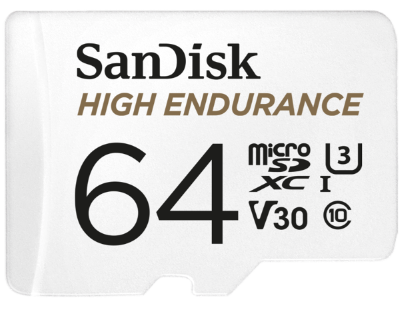 New High-Endurance model
Sandisk released some special SDcard product that named as High-Endurance in a few years ago. It had longer life than formal SDcard ( usually made with TLC or QLC NAND ) up to guarantees 5000 hours in writing time at 64GB. ( It based on manufacturer's reference. 2500 hrs. at 32GB, 10000 hrs. at 128GB and 20000 hrs. at 256GB )
Original High-Endurance ( a.k.a QQ ) model had a limit to writing speed up to 20MB/sec, but newer Gold-labeled,
Previous high endurance model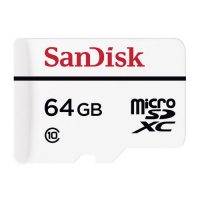 marked as U3 with V30 class enhanced to a couple of read and write speed. it is much better than previous models, both of reading & writing for 20MB/sec.
Simple benchmark at desktop USB3.0 reader
I bought two 64GB sdcard for use on my Android phones, and benchmarked witrh CrystalDikMark 6.0.2 64bit version on Windows10. Both of sdcard scored around 90MB/sec to read, and 66MB/sec to write performanced. It was little bit impressed.
Simple benchmark in Android
It was tested sdcard performance on Xiaomi Redmi 7 (not Note 7) that one of my Android phones with exFAT formatted. Nromall it scores good performance on each difference conditions.
SD Card Test Pro | removable SD card
SD card Test Pro app provides two different testing methods for directly test to read and write to external SD card and external app cache directory. It has each different of benchmark result. Directly read and writing result scored as 24MB/sec and 20MB/sec. Android seems to limit some performance at directly accessing external SD card directory.
SD Card Test Pro | app cache on SDcard
And other method of benchmarking is doing test on app cache area for best performance for app itself. It scored different performance than directly accessing. Reading 72MB/sec and Writing at 54MB/sec, it's seems look similar as Crystal disk benchmark at desktop USB3.0 reader.
Conclusion
New high endurance SDcard provides much better than previous QQ models. Performance improved for most of MLC tagged SDcards, good price for same a like others but good lifetime guaranteed. Need choice what I buy new one? Take Sanddisk High-Endurance.